The Trends Affecting WordPress Web Development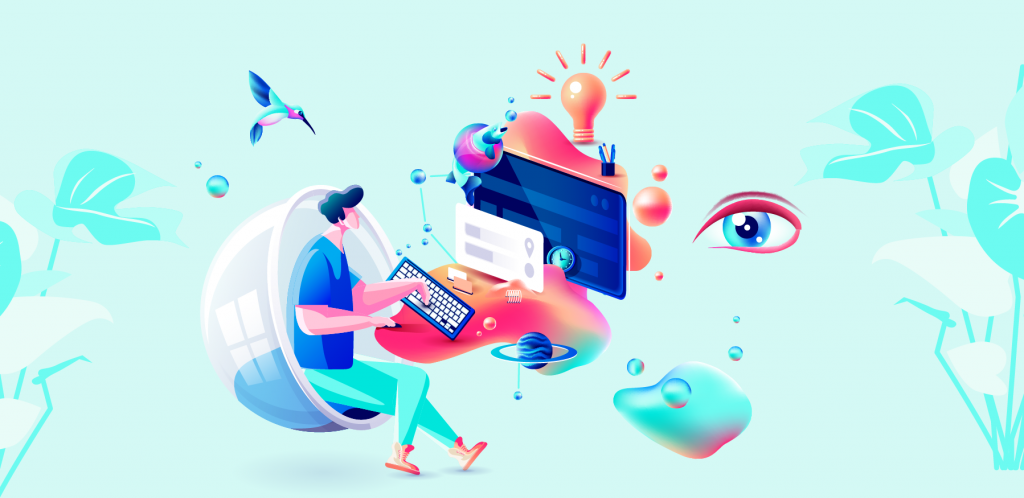 7 trends that WordPress web developers and the app development companies that they will be working alongside must take notice of:
1. Chat Bots
Chat bots are now being used by all site developers and app development companies. The modern consumer is not going to wait on hold until they can speak with a real, live human being. They are also not going to wait for a reply to an e-mail. Chat bots allow the consumer to receive the immediate answers that they are looking for.
While chat bots do rely on artificial intelligence, they do minimize a business' need for 24/7 customer service staff. Experts predict that at least 80 percent of all customer service calls will be handled by chat bots within the next two years. Customer satisfaction is increased and the business saves money. What's not to like?
2. Responsive Designs
Mobile friendly designs are the order of the day. App development companies and WordPress web developers must prioritize responsiveness across all platforms. Mobile device traffic is increasing at a rate that cannot be ignored and before long, all traffic will be likely be sourced from such devices.
If the site or app is not responsive across all devices, this makes life more challenging for various businesses. WordPress web development professionals must make sure that the site is usable across all smartphones and tablets. No glitches can take place. Load times must also be fast.
3. Voice Searching
Now that Alexa and Siri have become such an integral part of everyone's lives, WordPress web developers and app development companies must take these advancements into account. Voice search queries take place on a constant basis. The modern consumer likes to avoid typing as much as possible and understandably so.
Integration of voice searching is an absolute must. At the present time, at least two out of every ten Google searches is performed with the use of voice search technology. Since this number is sure to rise over the remainder of the 2019 (and beyond), web developers will need to prepare themselves accordingly.
4. Modular Designs
WordPress web developers are now relying on modular designs more than ever before. Modular designs allow for a system to be broken down into various different parts. When these designs are created, the developer is then able to use each part in an independent manner, placing them in other systems as needed.
The design components are then used to create a number of different web pages. This keeps web pages from having templates that are too restrictive. Users are also able to add content more easily in these instances.
5. Push Notifications
Anyone who has spent any amount of time online in the past few years is well aware of push notifications. Any time the user visits a new site, they are given the chance to allow these notifications to take place. Business sites that do not offer them are missing out on the many benefits that they have to offer from a customer retention standpoint.
Gone are the days of sending e-mail newsletters or snail mail. The modern consumer is looking to receive information as quickly as possible, so that they can make the most informed decision. WordPress web development should never neglect this feature and the vast majority of websites are going to be using it (if they are not already).
6. Motion User Interfaces Becoming More Commonplace
Now that the human attention span has dwindled so much, it is time for web developers to make the necessary adjustments. To that end, motion user interfaces are starting to become more and more common. Motion user interfaces are the easiest way to attract the attention of browsers.
Since the modern browser is going to take their attentions elsewhere within 8 seconds, this is very important. Graphics must be eye catching and motion needs to be intuitive. In a world where businesses are constantly jockeying for the consumer's attention, it is time for WordPress web developers to take the necessary steps.
7. Artificial Intelligence
Digital transformation strategies all tend to share one common thread: artificial intelligence. Enterprises can now utilize AI as a means of driving down costs, automating their business processes and accelerating the gestation period for various goods and services.
The web development arena is going to experience numerous effects. Any company that is unable to leverage the power of artificial intelligence is not going to reap the customer satisfaction benefits that are available to them. Employee productivity is also improved with the use of artificial intelligence.
In order to make the most out of WordPress web development plans, clients must have a strong awareness of the aforementioned trends. Each of them is going to play a major role going forward. These trends represent new opportunities for developers and businesses alike. The more developers and companies know about these trends, the more likely they are to achieve all of their desired objectives.